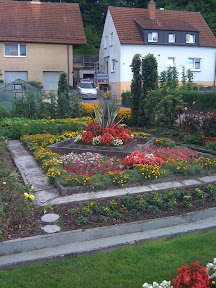 This is a picture of a beautiful garden just down the street. The impressive thing is that this is typical here. The Germans are phenomenal with gardens and greenery. Every home has a small yard that is flourishing with flowers and bountiful vegetables. The people here take pride in growing all of their summer meals. Suppose it helps that the weather is perfect for growing almost any vegetable imaginable.
All this greenery is inspiring me to better develop my green thumb. The thumb that is more of a tinge of yellow instead if green. The extent of my ability to grow things from soil includes house plants and sometimes I get lucky planting the right perennials outdoors. We have this amazing porch that has so much space and sunlight to create a miniature garden. This is what we gave planted thus far...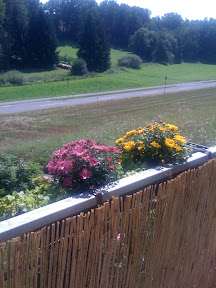 Hopefully my German experience will teach me how to go beyond three hanging planters. They are pretty though, no?
- Posted using BlogPress from my iPhone